產品
tlc pharmaceutical standards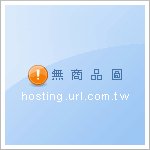 電洽
TLC Pharmaceutical Standards Ltd. is an independent service company specializing in the custom synthesis of pharmaceutical reference standards for biomedical and pharmaceutical research. We supply reference standards worldwide to a client base that includes major biotechnology corporations, pharmaceutical and diagnostic companies, clinical and bio-analytical CROs, manufacturers of specialty chemicals, as well as to Hospital researchers, universities and various other research institutions.
At TLC, our strength lies within our adaptability to the growing challenges faced by the industry. We understand that timelines, quality and cost-effectiveness are crucial in giving our customers the competitive edge they need to succeed.
An uncompromising level of quality is offered for each reference standard provided. Every standard produced is accompanied with a complete Certificate of Analysis (COA) and supported by comprehensive analytical data.
New inquiries are normally answered within twenty-four hours. Once a project is underway, we provide a biweekly report updating the status of the synthesis project. This facilitates synchronized feedback from customers. We listen carefully to the concerns and needs of customers, and address each promptly and efficiently.